*This post may have affiliate links, which means I may receive commissions if you choose to purchase through links I provide (at no extra cost to you). As an Amazon Associate I earn from qualifying purchases. Please read my disclaimer for additional details..
The fact is, if you're a surfer today, you're a member of a small (but growing) tribe. Surfers are somewhat of a hybrid breed of adventurer and sports athlete.
They're not afraid to head out into the unknown, and they have an intangible thirst for thrills and adventure.
Even if you don't consider yourself a surfer, there's a lot of good you can take from their mindset and style.
Surfers look cool and awesome. If you want to learn how to surf, you will need a surfboard. You might also need a cool surfing nickname.
What are some name ideas for surfers? Here are more than 220 ideas:
Beachy Names We Love
Here are the names of some beaches around the world. Do you like any name? Consider giving yourself that nickname.
Cannon (Oregon)
Dillon (California)
Huntington (California)
Monty (Monterey Bay)
Vashon (Washington)
Zuma (California)
Chicama (Peru)
Hossegor (Basque origin) means "dry water". A famous beach in France.
Jaws (Old French origin) is a beach popular amongst surfers in Hawaii.
Margaret (French) meaning "pearl".
Maverick (American) meaning "wildly independent".
Pavones (Italian) meaning "proud man". Also a surfing spot found in in Costa Rica.
Raglan (Welsh) refers to a surfing location in New Zealand.
Rosa (Latin) meaning "rose" from the Praia De Rosa beach for surfing.
Sebastian (Greek) refers to Sao Sebastiao found in Brazil.
Thurso (Norse), meaning "Thor's river", a famous Scottish destination for surfing.
Great Surfer Names for Babies
Do you want to name your baby after a surfer? Here are some popular surfers and their place of origin:
Andy Irons: Hawaiian
Barton Lynch: Aussie
Butch Van Artsdalen: U.S.
Clay Marzo: Hawaiian
Damien Hobgood: U.S.
Duke Paoa Kahanamoku: Hawaiian
Mick Fanning: Aussie
Mickey Munoz: surfboard shaper and U.S. surfer
Shane Beschen: U.S.
Simon Anderson: Aussie
Sunny Garcia: Hawaiian
Taj Burrow: Aussie
Names that Mean Water
Since surfing is about water, it will be cool to choose a name that means water.
Avon: River
Beckham: Home by the river
Bourne: Stream
Brooks: Water, small stream
Calder: Stream
Colwyn: River in Wales
Conway: Holy river
Destin: By the still water
Douglas: Black river
Dover: Water
Earvin: Fresh water
Escott: Hut near the stream
Ford: River crossing
Hali: The sea
Havelock: Sea competition
Holmes: Islands in the stream
Hudson: A river in New York
Hurley: Sea tide
Irving: Fresh water
Kai: The sea
Kenn: Bright water
Lachlan: From the land full of lakes
Lake: Inland body of water
Leomaris: Lion of the ocean
Lincoln: Lake colony
Locke: Pond
Marino: Of the sea
Mario: Star of the sea
Marvin: Sea friend
Morgan: Circling sea
Mortimer: Dead sea
Murdock: Guard of the sea
Murphy: Sea warrior
Neptune: A Roman god from the sea
Orman: Sea man
Seton: Sea settlement
Strom: Brook, stream
Tahoe: Big water
Trent: Gushing waters
Wiley: Well-watered meadow
Names from Beach, Aqua or Sea-related Movies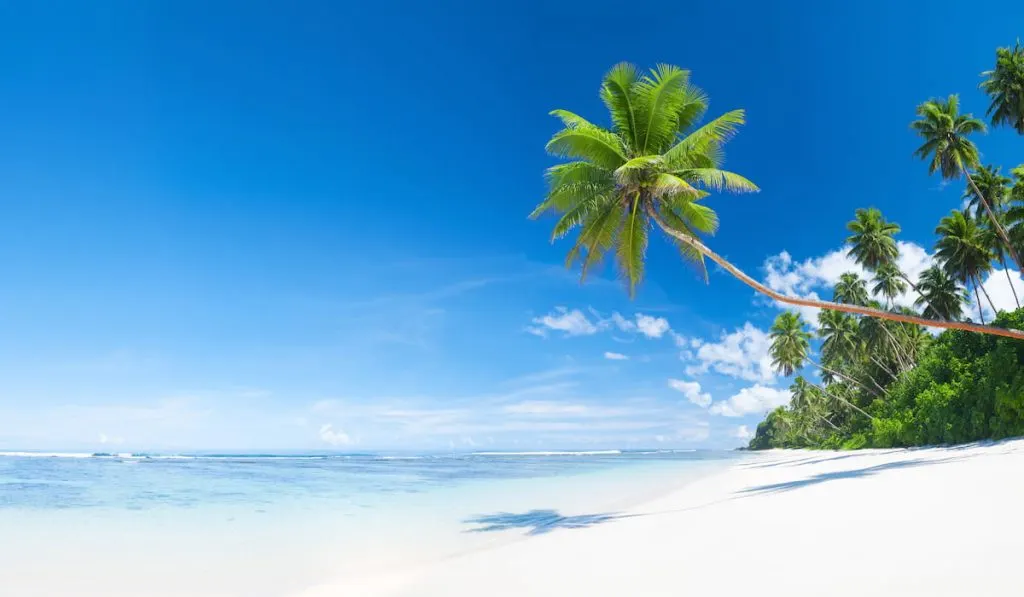 The names below are names of characters in some movies:
Bodhi (Point Break movie)
Brady (Teen Beach movie)
Brody (Chief Martin Brody from Jaws movie)
Cody: (Baywatch movie)
Frankie (Beach Party movie)
Hobie: (Baywatch movie)
Jack: (Big Wednesday movie)
Jesse: (Free Willy movie)
Lockie: (Lockie Leonard from the Human Torpedo movie)
Logan: (Baywatch movie)
Luke: (The Reef movie)
Murph: (The Perfect Storm movie)
Nathaniel: (Point Break movie)
Sebastian: (The Little Mermaid movie)
Awesome Surfer Names for Females
Do you want to name your female surfer baby? Here are some great names:
Alyssa: Refers to a flower (Greek origin)
Andrea: Meaning "brave" (Greek origin)
Bianca: Meaning "white" (Italian origin)
Brisa: Meaning "light wind" (Spanish origin)
Carissa: Meaning "grace" (Greek origin)
Caroline: Meaning "beloved" (Spanish origin)
Courtney: It means "one belonging to a court" (French origin)
Freida: Meaning "peace" (Germanic origin)
Justine: Meaning "righteous" (Latin origin)
Keana: Meaning "ancient" (Irish origin)
Keely: Meaning "beautiful" (Irish origin)
Lisa: Means "the promise of God" (English origin)
Macy: Meaning "weapons" (French origin)
Malia: Meaning "love" (Hawaiian origin)
Maya: Meaning "illusion" (Sanskrit origin)
Nicole: Meaning "people's victory" (French origin)
Sally: Meaning "lady" (English origin)
Silvana: Meaning "forest". (Latin origin)
Stephanie: Meaning "garlanded crown" (Greek origin)
Wendy: Meaning "white" (Welsh origin)
Andy: Meaning "brave" (Scottish origin)
Bob: Meaning "bright" (German origin)
Brad: Meaning "broad meadow" (English origin)
Brian: Meaning "noble" (Irish origin)
Chris: Meaning "bearer of Christ" (Greek origin)
Clay: Refers to clayey earth (English origin)
Dave: Meaning "beloved" (Hebrew origin)
Don: Meaning "chief" (Irish origin)
Duke: Meaning "leader" and it is a great name for boys (Middle English origin)
Gabriel: Meaning "my strength is God" (Hebrew origin)
More Nicknames for Surfers
Want more nicknames? Here you go:
Aqua: Meaning "water" (Latin origin)
Arena: Meaning "sand" (Spanish origin)
Bolger: Meaning "waves" (Norwegian origin)
Homok: Meaning "sand" (Hungarian origin)
Ibishi: Meaning "beach" (Zulu origin)
Ilma: Meaning "water" (Maltese origin)
Jol: Meaning "water" (Indian origin)
Moana: Meaning "sea" (Maor origin)
Om: Meaning "watery liquid" (Yoruba origin)
Onja: Meaning "waves" (Malagasy origin)
Sablo: Meaning "sand" (Esperanto origin)
Strand: Meaning "beach" (Germanic origin)
Udens: Meaning "Adam's ale" (Latvian origin)
Vatn: Meaning "moisture" (Icelandic origin)
Wilgoc: Meaning "moisture" (Polish origin)
More Great Names for Surfers
Want more awesome names? Here you go:
Seth
Reid
Cove
Brody/Brodie
Hurley
Oakley
Duke
Reef
Keefer/Keifer
Finn
Keane
Arlo
Hudson
Sean
Connor
Kendrick "Kenny"
Chase
Beau (too much with Kai??)
Slater
Grant
Sullivan
Orion
Atlas
Colt
Apollo
Sawyer
Wyatt
Sebastian
Felix
Mack
Fox
Gabe
Graham
Grey
Griffin
Ian