*This post may have affiliate links, which means I may receive commissions if you choose to purchase through links I provide (at no extra cost to you). As an Amazon Associate I earn from qualifying purchases. Please read my disclaimer for additional details..
Surfing is a fun and exhilarating sport that fosters a number of communities throughout the United States.
With various amazing surf spots and beaches around the country, it's no wonder surf clubs have become more and more popular within the surfing community and beach and ocean enthusiasts.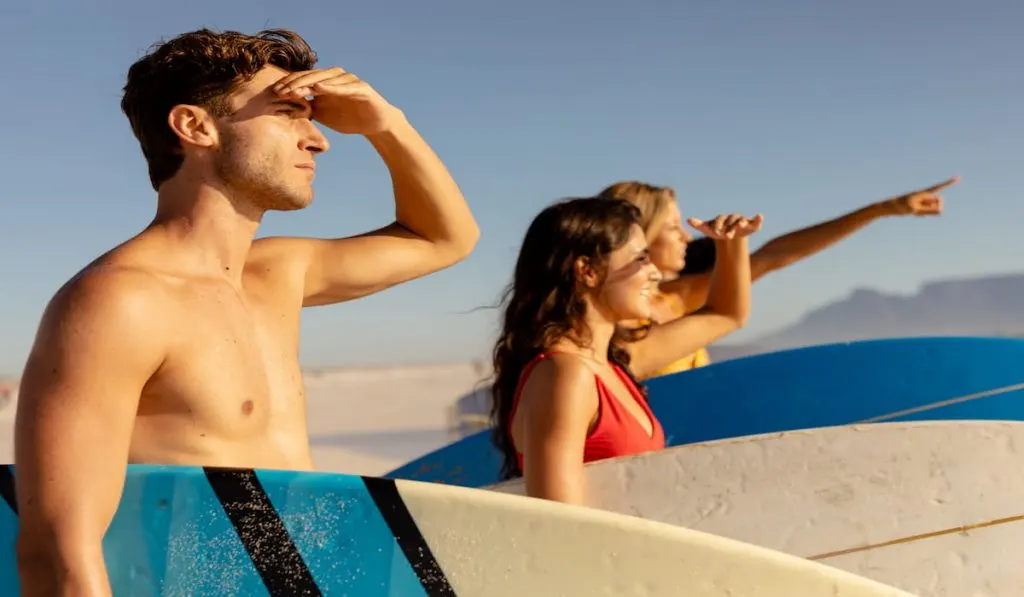 What Is a Surfing Club?
A surfing club is a community of surfers, swimmers and beach goers that adheres to a shared mission in promoting the sport of surfing and giving back to the community.
A surf club also supports and organizes a variety of events and programs for the betterment of the ocean, the beaches and its environment.
Each club has its own advocacy and club mission but most of the clubs aim to create and promote good sportsmanship towards surfers, support surfers as athletes, and help in addressing various environmental issues.
These are groups of people and surfers that come together to promote and push for a change for a cleaner environment organizing surfing events and competitions in which members of the club can join and participate.
Surf club members compete in various surfing competitions representing their respective clubs.
These contests help in raising money for the club's advocacies and for the local charities they support.
A surfing club isn't just about the competitions, but rather making a difference in the community and helping in the conservation and protection of the coastal environment.
They raise sustainability and environmental awareness throughout the community and offer fun yet fulfilling activities for members of the surf club.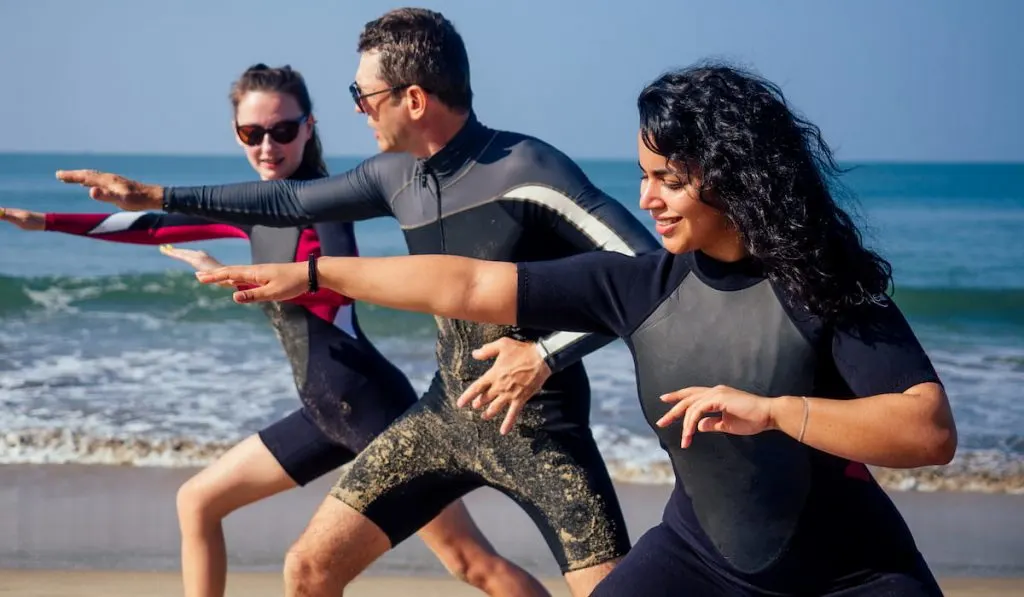 How Do You Get Into a Surfing Club?
Getting into a surf club is through membership.
A member of a surf club is passionate about the club's mission and supports and adheres with the club's various programs and events.
Members can also compete in the surf competitions that are being organized by the club itself or other surf clubs.
Not all clubs require their members to be skillful and knowledgeable in the sport of surfing, people with all skill levels and those who are passionate in beach and ocean conservation can join.
Membership application requirements vary from one surfing club to the other.
Some clubs are open to anyone who is interested in the mission of the club and is willing to attend club meetings and volunteer in the various events and programs they organize.
Other surf clubs need an endorsement or sponsorship from an existing member to join. For other exclusive surf clubs, memberships are by invite only.
Are There Costs Associated?
Costs associated in becoming a member of a surf club vary from $25 to $75 annually depending on the surf club and membership packages.
These membership dues help in supporting the club and carrying out its mission as well as providing for the programs and events it organizes.
There are several membership options: individual, family, and some even offer student memberships.
Some clubs include a shirt, decals, a tide book, access to club's apparels, and many more when you sign up for a membership.
How To Find a Surf Club?
There are numerous surf clubs throughout the United States.
Surf clubs are established in a lot of the popular surf spots in the United States and are more common in and around California.
The Coalition of Surfing Clubs (CSC) is an organization which supports numerous surf clubs in California and throughout the world.
They help in representing surf clubs in the goal of addressing environmental issues. A lot of popular surf clubs are members of this organization.
7 Popular Surf Clubs in the US
1. The Malibu Surfing Association (MSA)
A long established surf club formed in 1961 and one of the first surf clubs in California, MSA is dedicated to promoting the sport of surfing and protecting coastal beaches, especially its home break, the Malibu Surfrider Beach.
This all-volunteer, nonprofit organization surf club holds annual surf competitions.
2. Windansea Surf Club (WSC)
Numerous professional surfers and past champions are currently members of this surf club located in La Jolla, California.
Windansea is a popular and iconic surf break in Southern California.
The surf club aims to encourage a positive image of surfers through their numerous charities and competitions.
They are dedicated to safeguarding the ocean and coastal environments.
Membership is by invitation only and members are entitled to compete, vote, attend meetings and buy club gear.
3. Ventura Surf Club (VSC)
VSC welcomes surfers of all skill levels, ages and gender.
They work with other local and nonprofit organizations to preserve the oceans and beaches.
The Ventura Surf Club also holds events, annual surfing contests and charities.
They host the California Street Classic competition. The money raised for these events are given to various charities.
4. Doheny Longboard Surfing Association (DLSA)
Over thirty years in the game, DLSA supports numerous projects that help promote surfing in a clean and natural environment. They hold beach clean ups annually.
Membership is voluntary to anyone who is enthusiastic about surfing and the club's core mission and who is willing to volunteer to the various programs which the club supports.
5. Oceanside Longboard Surfing Club (OLSC)
Started in the 1950's, the OLSC organizes family oriented activities related to the beach and surfing and holds various surf competitions and beach festivities.
They promote youth surfing, amateur longboard surfing and safeguards the culture and history of surfing.
Their membership is open for anyone who is interested in supporting the club's mission.
6. San Onofre Surfing Club (SOSC)
SOSC is committed to protecting and preserving the iconic San Onofre Surfing Beach, an incredible surf spot in San Diego.
They host fun events for members and organize surf competitions and volleyball tournaments.
7. South Bay Boardriders Club (SBBC)
Started in 2009, the SBBC commits to preserving the beach and ocean environment and also to commemorating the rich history of the surfing culture in South Bay.
To bring family and friends together for fun ocean activities and give back to the community.
They have created numerous events and initiatives toward their mission and participate in other organizations with the same objectives as well.
They also support young people by offering scholarship programs to the youth.
They have numerous sustainability efforts and practices they incorporate in their events.
Resources: