*This post may have affiliate links, which means I may receive commissions if you choose to purchase through links I provide (at no extra cost to you). As an Amazon Associate I earn from qualifying purchases. Please read my disclaimer for additional details..
Do you have an ocean dog?
People with ocean dogs know how cool it is to see their dog entering into the ocean or surfing with them. Why not train a dog to love the beach as much as you do?
If you are planning to train an ocean dog, you should name them with names related to the ocean. Here are 172 great name ideas for your dog:
Popular and Cool Names for Ocean Dogs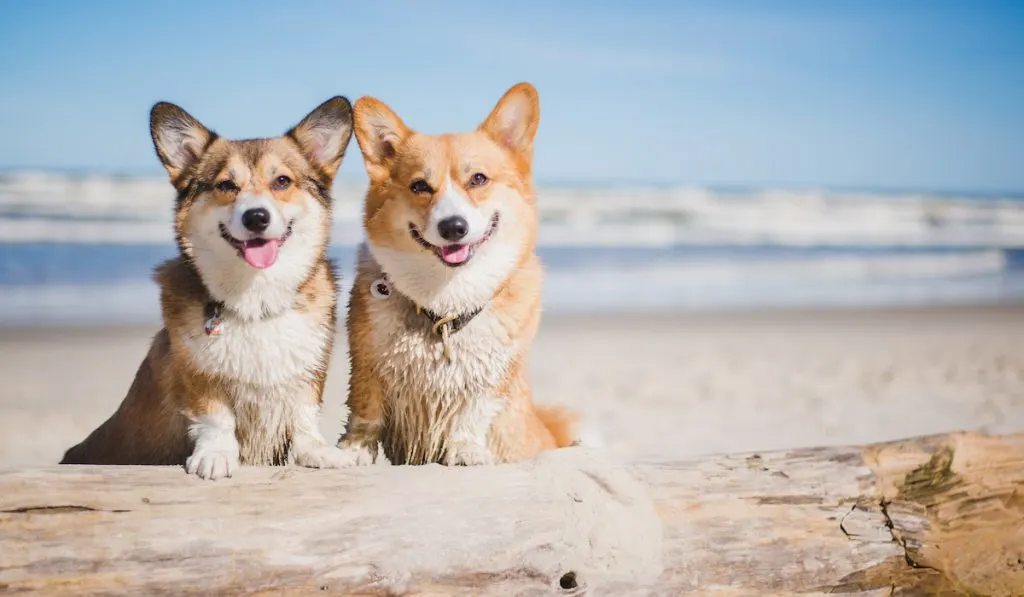 These names are very popular and they are so cool. Check them out:
Aloha: This is a very popular word in Hawaii that is used as a greeting. "Aloha" is great for female dogs.
Aqua: Aqua simply refers to water. Cool name, right?
Beach: "Beach" is a more like a popular word, but it actually makes a great name for female dogs.
Coral: Corals are marine animals known for their colors. They also provide free accommodation to so many marine species. "Coral" makes a great name for female ocean dogs.
Sandy: "Sandy" refers to sands on the beach. There are lots of them. If your female dog loves the beach, you should name her Sandy.
Pearl: Pearls are precious treasures produced by clams. "Pearl" makes a great name for a female ocean dog.
Poseidon: He is the god of the sea (according to Greek mythology). Great name for male ocean dogs.
Nemo: Nemo is a popular character in the Disney movie "Finding Nemo". He got lost until his father found him.
Dori: Also from the movie "Finding N, Dori assisted Nemo's father to search for Nemo.
Great Names for Male Ocean Dogs
Do you have a male dog? Here are some ocean-inspired names for him:
Ray: Ray fishes are awesome fishes with flat bodies. An example is the Manta ray.
Sailor: A seafaring professional
Captain: The master of a ship sailing the ocean
Matey: A sailor's term used to call another crew member
Parati: Hopi word meaning "clear water"
Fisher: Short for Fisherman. Great name for ocean dogs.
Pibs: To put the boat into the bay
Hector: A special species of dolphin
Roger: Refers to the pirate ship, the Jolly Roger
Bo-Po: Short for "boat police"
Rudder: A structural item on a ship
Tempest: One violent sea storm
Sharkbait: Someone who attracts sharks.
Admiral: The commander of a fleet of many ships
Cutty: The name of a popular Clipper
Davy: Refers to Davy Jones' Locker
Blackbeard: A famous pirate
Lir: The Irish god of the Sea
Red: Refers to the Red Angelfish
Hearty: A term referring to an endearment among sailors
Hudson: An explorer of the seas, oceans, and bays
Pretty Names for Your Pretty Female Ocean Dog
Pretty ladies have pretty names. Here are cute names for your pretty female ocean dog:
Atlanta: Pretty name that refers to the Atlantic Ocean
Kai: Hawaiian word meaning "sea"
Blue: The ocean is large and has a blue color
Marina: Where sailors dock and launch their boat
Ariel: A famous mermaid in a Disney movie.
Shelly: She sells seashells by the seashore
Catalina: A type of boat
Haven: A safe place from the storm
Cordelia: Goddess of the Sea (according to Celtic mythology)
Orca: A large whale colored black and white
Lana: To be calm just as still waters
Azure: A shade of blue
Pacificia: Refers to the Pacific Ocean
Bahama: Refers to a tropical island
Journey: A trip taken on the sea
Brizo: The goddess of protection for sailors according to Greek mythology
More Awesome Names for Your Ocean Dog
Here are more names with their meaning for your ocean dog:
Ahoy: A word used to call out to other sailors
Anchor: A heavy item that keeas a boat from drifting
Arctic: A very cold place
Bass: A type of fish
Black Beard: He was a legendary pirate
Berth: The sleeping area in a boat
Boomer: Slang word meaning "a ballistic missile submarine"
Breezy: Meaning "mild wind" and popular female dog name.
Convoy: A group of ships that are traveling together
Corporal: A low-ranking non-commissioned officer
Gill: A fish organ responsible to breathing dissolved oxygen in water.
Guppy: A small fish; A great name for small dogs
Harbor: A man-made or natural body of water adjacent to the mainland.
Helm: A mechanism that steers ships
Herring: A Type of Fish
Manatee: A marine animal that lives in water
Mariner: Another word for sailor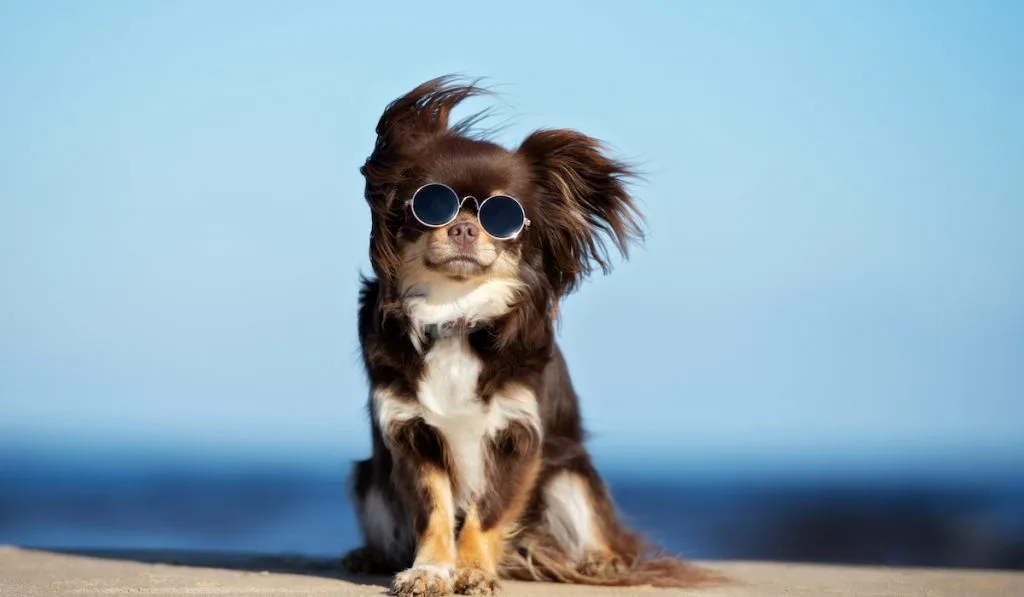 Even More Names for Ocean Dogs
You'd definitely find a great name from this list:
4-winds
Adirondack
Apex
Awning
Bahama
Bait
Bass
Bay
Bayliner
Biminis
Bo-po (for "boat police")
Boat Boy
Beach
Bennington
BH (for "boat house")
Bikini
Buoy
Bridge
Buckeye
Canal
Catch
Catfish
Cattail
Chaise
Canoe
Captain
Castaway
Catalina
Chaparal
Checkmate
Chirscraft
Cliff
Clinton
Club
Cocktail
Commadore
Crab
Crew
Crewler
Crosswind
Compass
Cooler
Corona
Coast (or Coastal)
Cottage
Crownline
Cruise
Cruiser
Cutter
Cutty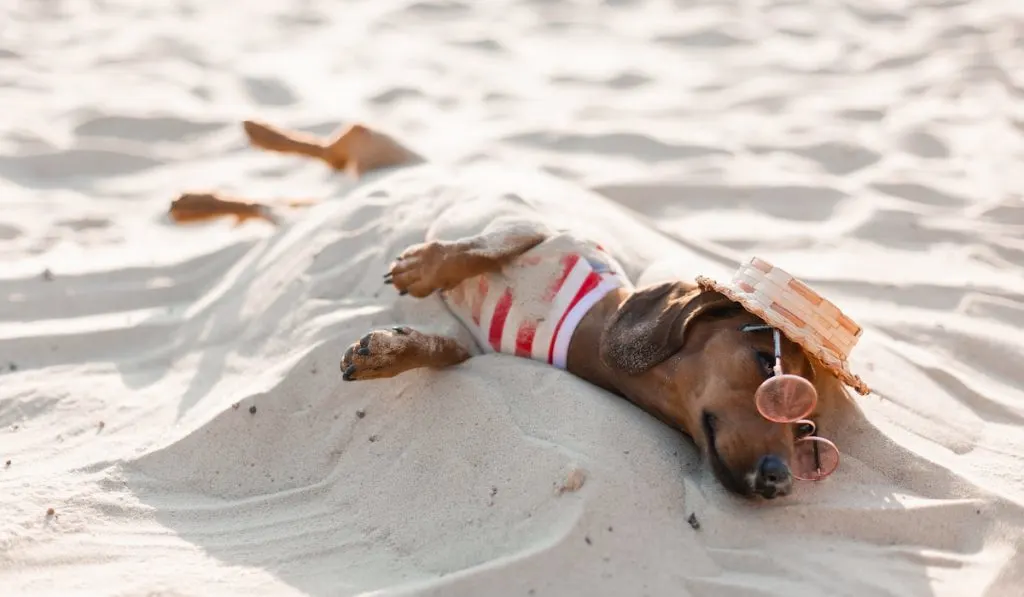 Fish
Fishery
Float
Freedom
Escape
Express
First Mate
Flip-Flop
FriendSHIP
Gill
Goose
Guard
Happy (for "happy hour")
Hut
Ice
Isle
Journey
Harbor
Haul
Haven
Hudson
Kayak
Key West
Lake
Landing
Latitude
Launch
Lift
Mast
Mate
Mercury
Motor
Lighthouse
Lilly Pad
Lodge
Longitude
Marina
Nautical
Niche
NS (for "no shoes")
Ocean
Oops
Picnic
Pier
Pirate
Ore
Park
Pelican
Perch
Pibs (for "Put-in-Bay")
Raft