*This post may have affiliate links, which means I may receive commissions if you choose to purchase through links I provide (at no extra cost to you). As an Amazon Associate I earn from qualifying purchases. Please read my disclaimer for additional details..
Do you have a beach house? That's awesome. You should give your beach house a nice name to attract visitors.
With a great name, your beach house can stand a chance against other beach houses in the area. In this article, there are over 186 great name ideas for your beach house.
Top 10 Beach House Name Ideas
Here are my recommendations for you. I selected these names just for you:
Sea Lion's Den: Lions live in dens. What about sea lions? This name will attract lovers of nature.
Corals Cottage: Corals accommodate other aquatic creatures including fishes, crabs, etc. That's exactly what you want to do with your beach house.
House of Poseidon: Poseidon is the god of the sea. Imagine a god living in your beach house. Well, the name will attract a lot of guests.
Seagull's Nest: Just a pun for pun lovers.
Casa Vista Mare (Spanish): This Spanish word means "Seaview house".
Maison de la Mer (French): Meaning "House of the sea"
Vista del Mare (Italian): I am sure that lovers of Italy will love this name that means "Seaview"
Sandpiper Cottage: Awesome name for beach houses that Sandpipers visit.
Sea Haven: Your guests will feel safe in this place.
Ocean Overlook: If you have a corner where your guests can view the ocean, this name is great for your beach house.
Awesome Beach House Names
Here are even more great names for your beach house.
Anchors Away: A great name for houses that are close to rivers, seas, and oceans.
Bliss On The Bay: A unique and rare beach house name pun.
Edgewater Bungalow: Refers to beach houses close to the edge of land.
Oceanview Cottage: Awesome name for cottages close to the ocean.
Pirate Cove: This name will attract mostly young people.
Seaview Estate: Awesome name for luxurious beach homes.
Summer By The Sea: Great name for summer vacations.
Sandy Homes: Refers to the sand in the sea. This is a great beach house name idea.
Love puns? These beach house names are both funny and send a message to people:
Beach House Names (With Puns)
The Ocean Waves
You Otter Know
Wait and Sea
The Blue Whale
Crab Shack
Vitamin Sea
The Blue Crab
Every Dogfish has Its Day
The Hidden Porpoise
Dune 'N Gone
The Oarasis
Prawn Your Own Conclusion
The Red Herring
Once Upon a Tide
Mahi-Mahi Fine
Reel Life
Seaclusion
The Shark Tank
Sea La Vie
Gone to Maui
The Happy Honu
Seaya
Sea View
Kahakai Cottage
Seaprise
Shore Thing
Harbor Hideaway
Sun of a Beach
You Shore?
Sea Breeze
Sunset Odyssey
Octopus Odyssey
Hideaway
Plan B
Nest Egg
Waverly
Wave Runner
Current Resident
High Tide
Shell Shack
Sandy Shores
Shore Break
Sand Dollar
Crab Shack
Beach Haven
Coral Casita
The Sundowner Swell
Rising Tide
Cozy Clam
Sea View
Sand Shack
Seal Shack
Seagull Shack
Shark Tank
Lobster Lodge
Blue Fin Bungalow
Shark Shack
The Jetty Joint
Sea Lion's Lair
Porpoise Pad
Perch Pad
Pelican Pad
Dolphin's Den
Sand Shelter
Pirate Perch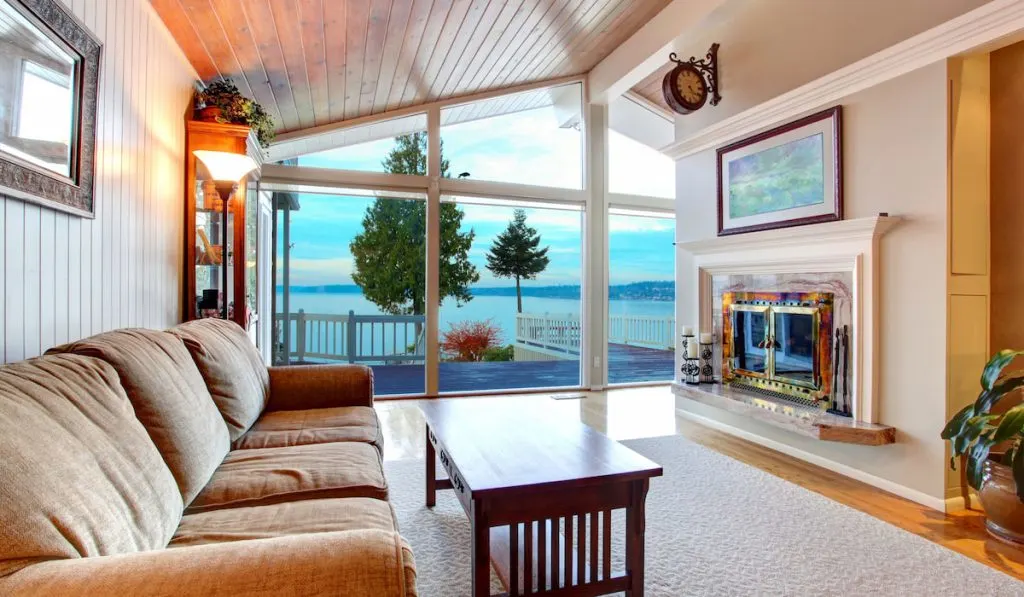 Pirate Cave
Diver's Chamber
Sail Away
Crow's Nest
The Albatross
Diver's Den
Snorkel Shack
The Sunbather
Captain's Cabin
Wave Rider
Bay Watch
Bay Bungalow
Captain's Cabana
Sea Bird Shack
Sunset Shack
Lobster Locale
Solar Shack
Sandcastle
The Sunriser
Tsunami
Barrel Rider
Beside the Point
Ship Shape
Sea Breeze
Boardwalk Bungalow
Sea Section
Sea Horse
Dune Our Thing
Sea Biscuit
French Names for Beach Houses
These names will thrill lovers of French:
Au Revoir (until we meet again)
Chez Recoin (our nook)
Belle Vue (beautiful view)
Gai Sejour (cheerful stay)
Folie Maison (madhouse)
Maison Calme (peaceful house)
La Maisonette (the small house)
Mer Vue (Seaview)
Maison des Fleurs (house of flowers)
Spanish Names for Beach Houses
Do consider naming your beach house with Spanish:
Casa de Esperanza (house of hope)
Buena Vista Cabana (good view cottage)
Casa de Flores (flower house)
Casa de Fiesta (party house)
Casa Feliz (happy home)
Casa del Puerto (harbor house)
Casa Palmera (house of palms)
Casa de Suenos (house of dreams)
Vistas al Mar (sea views)
Gran Jardin (large garden)
Italian Names for Beach Houses
What about some touch of Italian?
Bella Donna (pretty woman)
Fiera Vista (fine view)
Casa Di Fortuna (house of good luck)
Nostro Palazzo (our palace)
Prossimo il Mare (near the sea)
Palazzo del Mare (sea palace)
Villetta del Mare (cottage of the sea)
Stella Marina (starfish)
More Beach House Names
Here are even more great names for your beach house:
The Endless Summer
The Hideaway
Bliss on the Bay
Edgewater Bungalow
Oceanview Cottage
Pirate Cove
The Lookout
Ocean Overlook
Sandpiper Cottage
The Seagull Nest
The Sail Away
The Sandcastle
Seaview Estate
The Seahorse
Sea Haven
Surfing Delight
The Sun Kiss
The Starling
Summer by the Sea
Bay Watch
Blue Shag
The Crow's Nest
Watersedge Retreat
The Barracuda
Lost Shaker of Salt
The Lucky Duck
Margaritaville
The Flip-Flop
The Lob Star
Mimosa Manor
The Nest Egg
On the Rocks
Sun-A-Holic
Pirate Booty
The Salty Dog
The Sandbox
X-Ta-Sea
5 O'Clock Somewhere
Seagull Shack
Shore Thing
Mahalo Manor
Ma kai Views
Kona Reef
Wakea Wanderlust
You had me at Aloh
Makalapua in Paradise
Moku Paradise